aMbooo Outdoor Oil in use for 25 years – always a good choice
aMbooo bamboo care oil for patios, privacy screens and facades. Water-based without solvents.
In the picture you can see a 10 year old aMbooo terrace.
This was cleaned once with aMbooo Cleaner and then treated once with aMbooo Outdoor Oil.
The result: the terrace looks almost like new!
Maintenance with aMbooo Cleaner →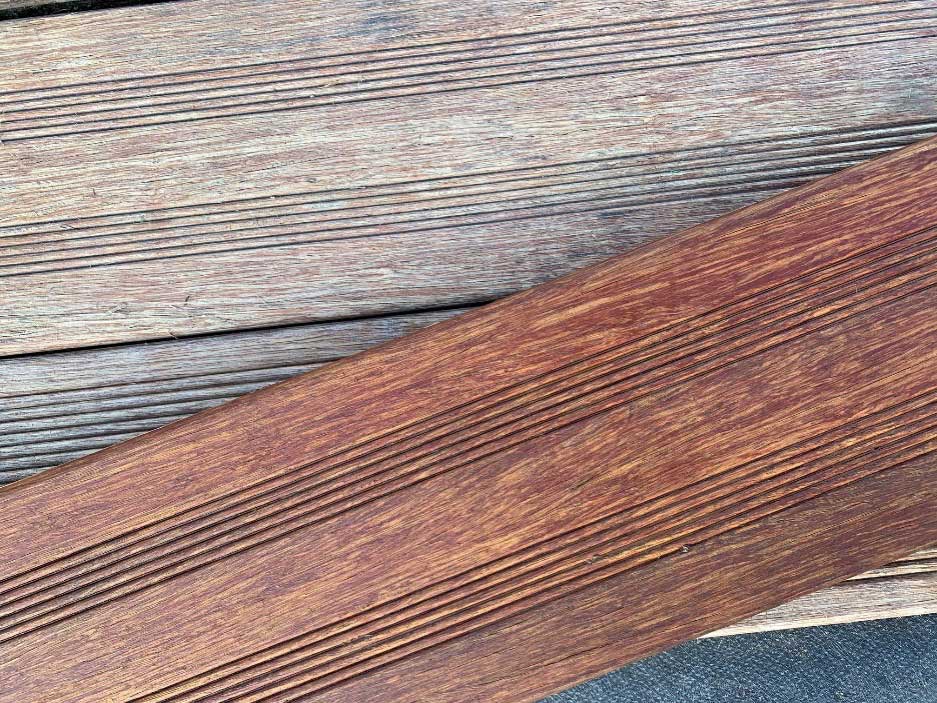 ← Maintenance with aMbooo Outdoor Oil after 10 years of installation